20 Fun Activities to Do on Thanksgiving Day With Family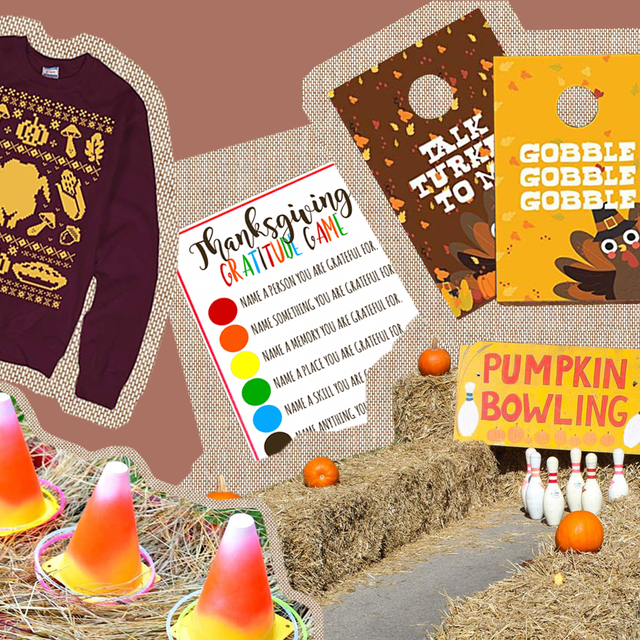 Of course, the food is the main event on Thanksgiving, but when your extended crew gets together for the holiday you're going to want to find some fun things to together to pass the hours until it's time to carve the turkey and pass the pumpkin pie. When the shops aren't open and there's nowhere to go, watching the Macy's Thanksgiving Day parade in NYC or hosting a friendly game of touch football are classic Thanksgiving Day activities. But if you're looking to start a new Thanksgiving tradition this year, we've compiled a list of special things to do on Turkey Day that the whole family will love. Adults, preschoolers, and high school students alike will love these Thanksgiving games and activities that can be enjoyed before or after Thanksgiving dinner. Because on occasions when there is built-in entertainment, the laughs seem louder and the memories more plentiful. But even if your family isn't into elaborate themes, there's something fun to do on this list that will make Thanksgiving 2020 the most fun one yet.
 Looking for experienced, knowledgeable and trustworthy representation in the purchase of a luxury property? 
Contact us today to start your successful home buying process with The Laugesen Team.
Performance driven, insightful with a proven ability to achieve and exceed goals in high pressure environments.
---
IF YOU ARE THINKING ABOUT SELLING your Bay Area property, it is important you hire a real estate team of professionals with an extensive portfolio of home sales, a significant list of happy clients and a history of excellence.
The Laugesen Team has the experience, connections and creativity to successfully list and sell your distinctive property.
OUR INNOVATIVE AND PERSONALIZED APPROACH
• Pricing for Success
• Prepare for Top Sale
• Impressive Marketing
• State of the Art Technology
• Network with other High-End Agents
OUR RESULT FOCUSED SERVICE
• Always available to show qualified buyers and agents.
• Schedule Open Houses and Brokers Tour
• Follow-Up Quickly and Consistently
• Immediately respond to all leads.
• Encourage serious buyers to make serious offers.
• Facilitate the closing process to ensure a successful, competitively priced, stress-free sale.
Luxury Real Estate Specialists
Denise Laugesen
Luxury Consultant
deniselaugesenteam@gmail.com
Cell: 650.465.5742
www.thelaugesenteam.com
DRE: # 01011089
Cortney Laugesen
Luxury Consultant
cortneylaug@gmail.com
Cell: 650.678.5084
www.thelaugesenteam.com
DRE: # 01859860